Invisalign Belfast
Be Proud Of Your Smile!
Invisalign® Belfast is here, and here to stay. A lot of the time, the first step to your dream smile is Invisalign!
Invisalign® is an almost invisible, removable orthodontic appliance worn on the teeth to move them into their ideal position in as little as 3 months!!
It is painless, quick, almost invisible, and does NOT require any teeth taken out at all!
View your new smile with Invisalign in 60 seconds by clicking the button below!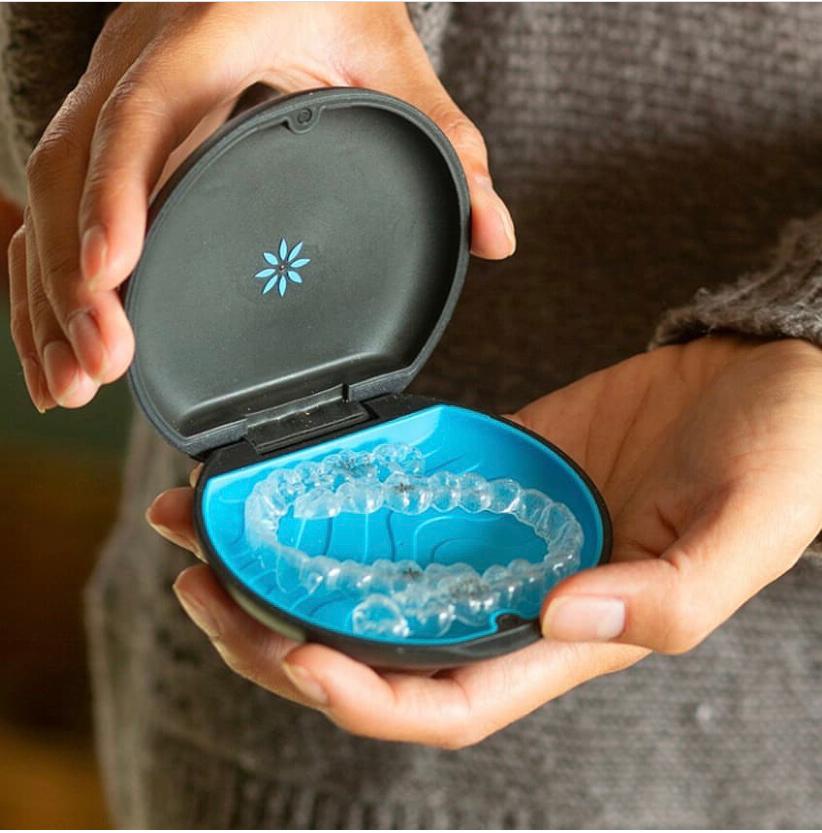 What is Invisalign?
Invisalign® is a tooth straightening system that we use at Gransha dental and has been used to help millions of patients worldwide improve their smiles by correcting crooked, gapped, or overlapping teeth. Invisalign® allows you to straighten your teeth without having to wear traditional metal braces. Invisalign® is a very discreet and reliable method of straightening your teeth to give you the smile you have always wanted.
At Gransha dental we are so delighted to be able to offer state-of-the-art digital scanning with our iTero which can show you a simulated version of your before and after smiles with Invisalign®!
Our Invisalign® Belfast offer is a state of the art orthodontic treatment that uses a series of very thin, clear, plastic trays that sit tightly over the teeth. These thin trays are called aligners and they gradually move the teeth little by little. Each aligner is worn for one to two weeks before moving on to the next aligner in the series. Each aligner moves the teeth a little further towards their planned final position and your new smile.
The aligners gently straighten teeth that are uneven and correct gaps, creating a beautiful smile you can be proud of.
In order for the aligners to work, they have to be worn for a minimum of twenty-two hours per day, and the best way to remember this is to only take them out when drinking or eating and the rest of the time they are to be worn.
Our Consultation for Invisalign Belfast
We provide an initial consultation to determine that Invisalign® is the right treatment for you.
Here at Gransha Dental, we have an iTero scanner. At the consultation, the dentist will scan your mouth and a detailed treatment plan will then be developed to get you on your way to your straighter smile. A pretty cool thing with Invisalign is that you will be able to see the final look that you can expect with a virtual simulated outcome.
Once you have viewed the simulated outcome and agreed to the treatment plan you will be provided with a series of custom-made aligners that are worn and changed at suitable intervals, which is most often every 7 – 10 days. The aligners are clear, comfortable to wear, and very discreet. They are made to fit your own teeth and gums perfectly.